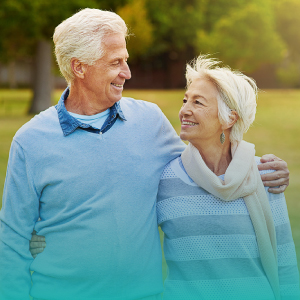 Med Supp changes are coming for 2020. Get all the facts about the two new Med Supp eligibility groups here, like what they are, who falls into each group, which plans you can sell to clients in each group, and more, in this can't-miss episode.
Mentioned in this Episode:
MACRA – The Real Changes Coming to Medicare 2020
Getting Started Selling Medicare Supplements
Keys to Client Retention: Face-to-Face Communication
Med Supp Changes on the Horizon (Infographic)
Prepare for Upcoming Medicare Supplement Changes
More episodes you'll like:
How to Write a Med Supp Call Script That Really Works
Want a better Med Supp call script? Use these best practices to improve your Medigap cold-calling sales strategy.
What to Know When Replacing Existing Med Supp Plans for Clients
Learn how to switch your client's Medigap plans. We unpack it all, from why your clients might want to switch Med Supps, to the free look period and everything in between.
When Do Med Supp Plans K, L, M & N Make Sense?
Take a closer look at Medicare Supplement Plans K, L, M, and N. Learn more about how these specific Medigap plans work and the ideal clients for each type.
The latest from Agent Survival Guide:
Whether you're just starting out in the industry or you're a seasoned insurance agent, we have the survival kit for you! Each kit includes eBooks, handouts, blog posts, infographics, and videos that will answer your questions and help you feel confident when meeting with clients. Get yours!
Are Your Medicare Marketing Materials Compliant?
Insurance companies and agents are tasked with remaining compliant with the Centers for Medicare & Medicaid Services while marketing their services. It makes sense on the surface, but the details may need...(read more)
The Beginner's Guide to D-SNPs
With the lock-in period in full swing, you're probably hearing more about Dual Eligible Special Needs Plans (D-SNPs) lately. Whether you're new to D-SNPs or searching for information to fine-tune...(read more)
What You Need to Know About New Medicare Cards – UPDATED!
The distribution of new Medicare cards began in April 2018 and your clients may have questions about how they work and what to do with their old Medicare cards. Now that 2020...(read more)
Subscribe & Follow:
Connect on social: