Thursday Dec 05, 2019
5 Major Things to Expect in the Medicare Advantage Market for 2020 | ASG192
What's new in the Medicare Advantage Market for 2020? The ASG Podcast has the scoop on what you can expect in the coming year, including new MA carriers!
Mentioned in this episode:
Be Prepared to Discuss Medicare Telehealth Coverage This AEP

Chronic Condition Special Needs Plans (C-SNPs)

Institutional Special Needs Plans (I-SNPs)

Medicare Advantage 2020 Spotlight: First Look (Data Note)

Medicare Advantage 2020 Spotlight: First Look (Executive Summary)

Medicare Advantage Costs Drop, Benefits Grow for 2019

New Medicare Advantage Organizations (MAOs) in 2020

SNPs: The Secret to Surviving Lock-In

The Advent of Retail Healthcare & What It Means for Medicare Beneficiaries

Value-Based Care for Medicare Enrollees Is the Future

Why You Need to Make Time for Medicare Training (& Where to Find Great Resources!)
More episodes you'll like:
Medicare for Snowbirds, Sunbirds, and Travel Enthusiasts

Master the art of providing Medicare coverage for clients who travel. The ASG team has solutions for snowbirds, sunbirds, and every traveler in between.

November 26, 2019 | Tuesday Ten (Top 10 Holiday Toys for 2019)

Let us help you survive the holidays! We've done all the research (we 💖 research), and we've compiled our official list of the top ten holiday toys for 2019. You don't want to miss this one!

Top 5 Photo Editing Apps | Agent Apps

Not sure which photo editing app is right for you, or your insurance business? In this episode, we've got our top 5 photo editing apps, plus 5 simple tips for taking better photos.
The latest from Agent Survival Guide:
7 Strategies to Prevent Rapid Disenrollments from Medicare Plans

No Medicare agent wants to hear they've had a rapid disenrollment. Not only can these feel like a slap in the face after all the hard work you put in, but they... (read more)

Do you have clients looking for guarantees in long-term care insurance (LTCi)? If so, for many agents, the "knee-jerk" reaction is often to go straight to a hybrid or linked-benefit solution. If... (read more)

What Agents Forget to Do When Preparing for Appointments

When you're thinking of everything you need to do to prepare for appointments this Annual Enrollment Period, be sure to think of things outside your memorized to-do list. Pens? Check. Scopes of... (read more)
Subscribe & Follow:
Connect on social:
Comments (3)
To leave or reply to comments, please download free Podbean or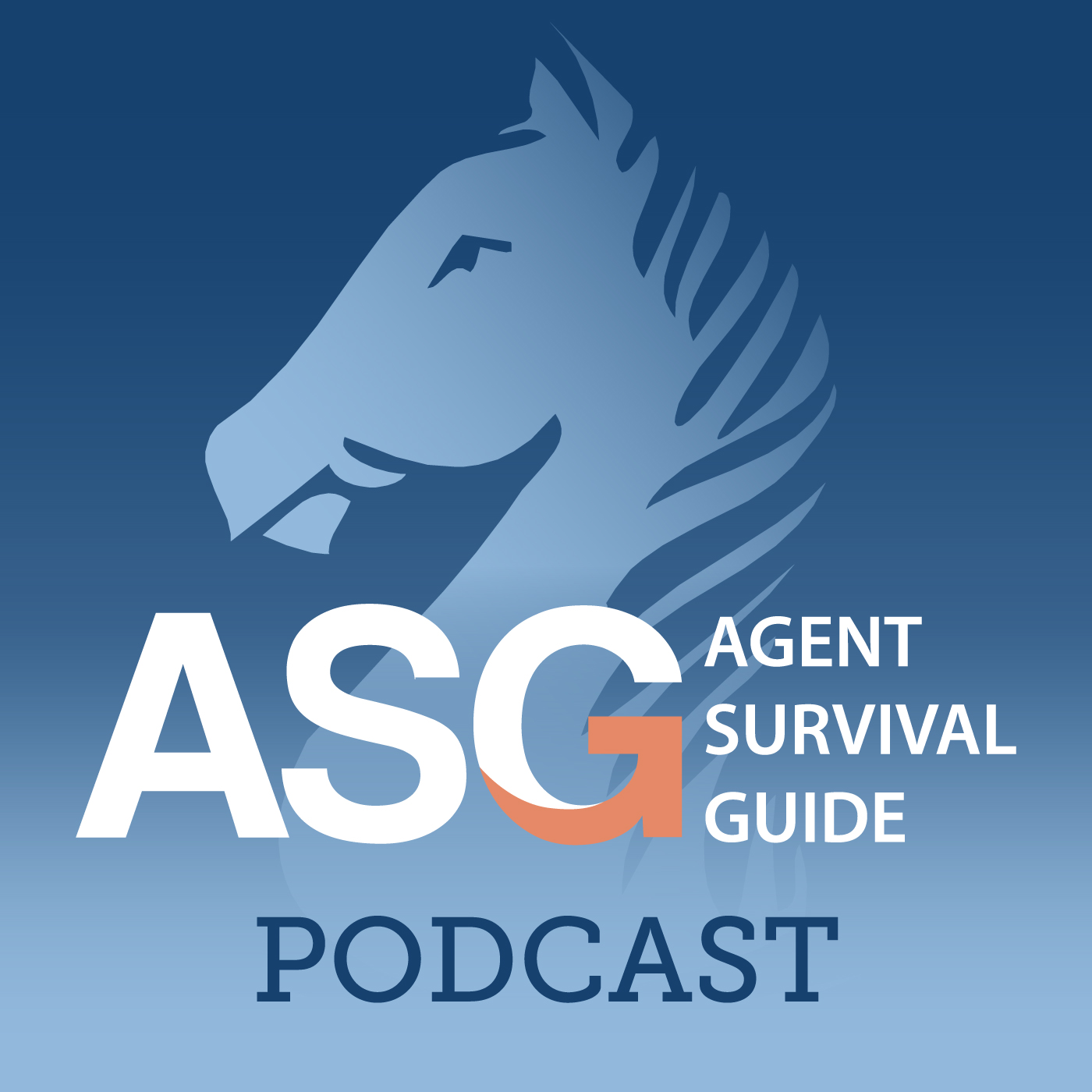 I've switched between a couple apps myself, but I mostly listen on Spotify for ease of use! I've heard great things about Pocket Casts, but I'm an Apple fan. ☺️

Also thanks for the Podcast review episode. I've switched between Podbean and Pocket Cast (Android) since Podbean lets me comment and Pocket Cast lets me easily save favorites and share audio clips on the go (and lets me skip 15 seconds of the intro, since I've heard it a few hundred times 😊)

Laura, you and the Ritter Team are incredible. Thanks for the shout out! Your voice joins me on my car rides, chores around the house, and jogs around the neighborhood... So you could surely say I'm binging 😁