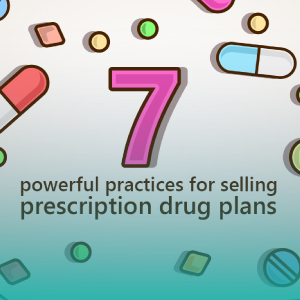 Improve your PDP selling strategy. Our best practices help you save time and are easy to implement. Read the text version.
Mentioned in this Episode:
4 basic health insurance terms 96% of Americans don't understand
Building Client Loyalty: More than Just a Plan
Extra Help with Medicare Prescription Drug Plans Costs
How SPAPs and Their SEPs Can Bring You New Business
Medicare.gov
Medicare's Extra Help Program
Medicare's Pharmaceutical Assistance Program
To Switch or Not to Switch: Are Medicare Beneficiaries Switching Drug Plans to Save Money?
Why are Part D Prescription Drug Plans So Different?
Related:
4 Ways to Keep Your Medicare Business Warm This Winter
Every 'Second' Counts: Why Sell Cancer, Heart Attack and Stroke Insurance?
How Medicare Helps Your Clients Stay Healthy
Subscribe Here:
Apple Podcasts
Google Podcasts
Overcast
Podbean
Spotify
Stitcher
Connect With Us:
Facebook
Twitter
YouTube
LinkedIn