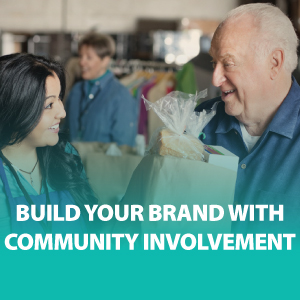 Connect with your local community and grow your insurance business at the same time! Use our helpful tips to get started.
Mentioned in this Episode:
About Community Outreach Programs
Building Client Loyalty: More Than Just a Plan
How Community Involvement Programs Can Grow Your Business
Methods to Boost Your Medicare Business
More episodes you'll like:
November 15, 2019 | The Friday Five
The Friday Five for November 15, 2019: CMS announced 2020 Medicare Part A and B Premiums and Deductibles, The Social Security COLA for 2020, Whoop closed series D funding round, Google's Project Nightingale under investigation, and Nike broke up with Amazon.
The Advent of Retail Healthcare & What It Means for Medicare Beneficiaries | ASG188
Retail healthcare is on the rise in the United States. But what exactly is it? And, how does it affect Medicare beneficiaries? Consider this your primer on all things retail healthcare.
Tips on Working with a Difficult Client | ASG180
Ever have a difficult client? Check out our tips on how to work through three frustrating (but common!) situations insurance agents face in the field. We've got some advice on when to walk away, too.
The latest from Agent Survival Guide:
Halfway Through AEP: Reflect & Renew Your Medicare Sales Strategies
November 10 marks the halfway point for the 2020 Annual Enrollment Period! If you're selling Medicare products, now's the time to reflect on your success during the first few weeks and recharge... (read more)
5 Major Things to Expect in the Medicare Advantage Market for 2020
Spoiler alert: With the way the market's looking for 2020, we feel confident saying now's a FANTASTIC time to be selling Medicare Advantage (MA) plans. Here's why. The Kaiser Family Foundation (KFF),... (read more)
Why You Need to Make Time for Medicare Training (& Where to Find Great Resources!)
It's the Annual Enrollment Period, the busiest time of the year if you're a Medicare agent! More sales translate into more money. And we all know time is money, so the more... (read more)
Subscribe & Follow:
Connect on social: