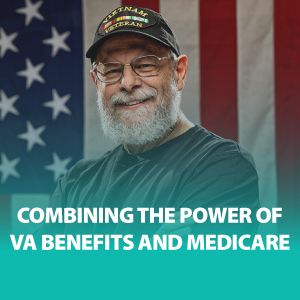 Pairing VA benefits with Medicare can provide better protection for your Veteran clients. We cover what you need to know when you pitch veteran beneficiaries, like how benefits are distributed, when your client should enroll, and more!
Mentioned in this episode:
American Fact Finder – US Census Bureau: Veteran Status
The Number of Veterans That Use VA Health Care Services: A Fact Sheet
More episodes you'll like:
5 Must-Haves for Every Agent This AEP | ASG174
Are these must-haves part of your strategy for this Annual Enrollment Period? They should be! Listen as we highlight five essentials to simplify your Medicare sales this AEP.
5 Reasons Clients Switch Medicare Plans During AEP | ASG178
The Annual Enrollment Period isn't just for new Medicare enrollees. It's also the time to review your current clients' Medicare coverage to see if switching plans could be beneficial. Start by learning the five reasons why enrollees switch their Medicare plans during AEP.
How VA Benefits Work with Medicare | ASG063
Have you heard the rumor going around about VA Benefits and Medicare? We set the record straight in this episode of the ASG Podcast.
What Seniors Value Most in an MA Plan | ASG175
Want to improve your Medicare Advantage sales? Start by finding out more about your audience, and what they want from their insurance policy.
The latest from Agent Survival Guide:
5 Major Things to Expect in the Medicare Advantage Market for 2020
Spoiler alert: With the way the market's looking for 2020, we feel confident saying now's a FANTASTIC time to be selling Medicare Advantage (MA) plans. Here's why. The Kaiser Family Foundation (KFF),...(read more)
Why You Need to Make Time for Medicare Training (& Where to Find Great Resources!)
It's the Annual Enrollment Period, the busiest time of the year if you're a Medicare agent! More sales translate into more money. And we all know time is money, so the more...(read more)
Value-Based Care for Medicare Enrollees Is the Future
All of us want our doctors to actually care about our health, not to just fill their patient quota for the day. Well, the government wants that too, for their own reasons... (read more)
Subscribe & Follow:
Connect on social: