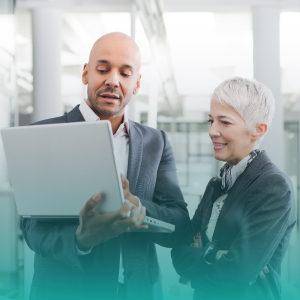 Streamline the way you sell Medicare with Medicareful.
It's a free, no-cost website and it's one of the many tools offered by Ritter Insurance Marketing.
What can you do with Medicareful? Well, to start, it helps you collect permission to contact forms and your Scope of Appointment forms electronically.
Say a prospective client visits your site and completes the PTC and Scope of Appointment form. Medicareful creates the CMS compliant eSOA and you get a notification by email to set an appointment.
But that's not all.
At its heart, Medicareful is a consumer-facing quote engine. You and your clients can use it to search for Medicare Advantage, Part D Prescription Drug, and Medicare Supplement plans.
Whether you decide to meet in person or share the link to a specific plan via email, Medicareful makes comparing Medicare plans easier than ever. You can filter by plan type, carrier, monthly premium, and maximum out-of-pocket cost to start, then click on the plan details link for a thorough snapshot of what coverage on that plan would look like.
Even better, when you contract with select Medicareful carriers, you qualify to activate their direct enrollment buttons on your site. That means your clients can shop for a plan, enroll on the spot, and you get credit for the enrollment.
Quote faster. Generate leads 24/7. Stay compliant. Have more time for what really matters.
Related:
4 Reasons Why Ritter Should Be Your FMO
5 Myths About Selling Medicare… Debunked!
Ritter Insurance Marketing: https://ritterim.com
Sell More Medicare Plans Online with Medicareful
What an FMO Can Do for Your Business
Subscribe Here:
Apple Podcasts
Google Podcasts
Overcast
Podbean
Spotify
Stitcher
Connect With Us:
Facebook
Twitter
YouTube
LinkedIn

© 2018, Ritter Insurance Marketing LLC. All rights reserved.
MULTIPLAN_GHHJFBEEN_v4 Accepted
Last Updated: 09/30/2017