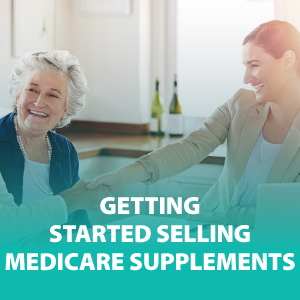 Take your insurance sales to the next level with Medicare Supplements! Discover why Medigap plans make such a great addition to your selling portfolio. 
Mentioned in this Episode:
Do 10,000 baby boomers retire every day?
Medicare.gov: When can I buy Medigap?
Medicare Advantage 2016 Spotlight: Enrollment Market Update
Medicare Advantage 2017 Spotlight: Enrollment Market Update
Medicare Enrollment Among New Medicare Beneficiaries: How Many 65-Year Olds Enroll in Plans with First-Dollar Coverage?
App.RitterIM.com (Must be registered with RitterIM.com and log in to this site to access the MQE)
Prepare for Upcoming Medicare Supplement Changes
Ready to Join an FMO? 10 Things to Consider
Ritter's $100K Cash Giveaway and $10K Cash Giveaway
When Do Med Supp Plans K, L, M, & N Make Sense?
More episodes you'll like:
How to Write a Medicare Supplement Call Script that Really Works | ASG153
Want a better Med Supp call script? Use these best practices to improve your Medigap cold-calling sales strategy.
Medicare Supplement Changes Will Introduce Two New Eligibility Groups | ASG119
Med Supp changes are coming for 2020. Get all the facts about the two new Med Supp eligibility groups here, like what they are, who falls into each group, which plans you can sell to clients in each group, and more, in this can't-miss episode.
Medicare Supplements Fill the Gaps in Your Portfolio | ASG150
Does your insurance portfolio have a few holes in it? Fill in those gaps with Medicare Supplement plans! They can give you year-round sales opportunities.
The latest from Agent Survival Guide:
Four Reasons Why Ritter Should Be Your FMO Insurance Agency
Organization Tips and Tricks for AEP
The Hidden Value of Selling Medicare Supplements During AEP
Subscribe & Follow:
Connect on social: