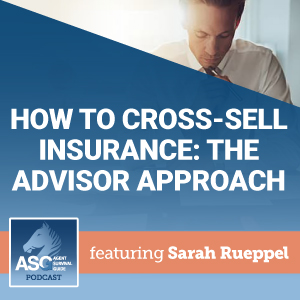 Ready to improve your cross-selling technique? Not sure where to start? We recommend using the advisor approach, a simple method any agent can use for insurance cross-sales. 
Mentioned in this episode:
Four Ancillary Cross-Sales to Show Clients You Care
How Client Retention Boosts Insurance Sales
Tips for Cross-Selling Medicare Products
More episodes you'll like:
January 31, 2020 | The Friday Five
The Friday Five for January 31, 2020: smart bandages; 2020 health care policy definitions; What do Americans prefer: student loan forgiveness or free health care; coronavirus update; and Agent Survival Guide – new home and updated look!  
4 Ancillary Cross-Sales to Show Clients You Care
Learn how to get started cross-selling insurance! Build up your portfolio with our list of must-have ancillary products!
Secure a Bigger, Better Business with Ancillary Sales
Want to branch out from Medicare Advantage or Medicare Supplement insurance sales? Learn how ancillary products can help you expand your reach and add more value to your portfolio.
The latest from the Ritter Blog:
The Agent Survival Guide Has a New Home***
Big things are happening with the Agent Survival Guide in 2020! Now, all our Agent Survival Guide content is available on RitterIM.com. Here's everything you need to know about the... (read more)
Should You Become a Certified Insurance Counselor?
Are you considering becoming a Certified Insurance Counselor? For some agents, this certification may be something brand new! We're here to break down what this certification is, how you can obtain... (read more)
Pros and Cons of Having an Office Space Outside of Your Home
Having a designated space to work and be productive is essential for independent insurance agents. There are going to be advantages and disadvantages with deciding whether or not to acquire an office...(read more)
***Host Note: Fear not! Our podcast isn't going anywhere! We'll just be moving our podcast page from the Agent Survival Guide site over to our official Ritter Insurance Marketing site! URLs will follow as soon as the redesign is live!
Subscribe & Follow:
Connect on social: