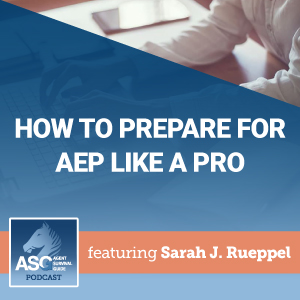 Get ready for the Annual Enrollment Period with the Agent Survival Guide team. Use our tips for the most successful AEP yet!
Mentioned in this episode:
Contact the Team at Ritter Insurance Marketing
Do's and Don'ts of Medicare Compliance
FAQs About NAHU Medicare Certification
Learn More about the Medicare Quote Engine
Meet the Team at Ritter Insurance Marketing
Online Contracting with Ritter Insurance Marketing
Request a Portfolio Review for AEP
Ritter Insurance Marketing Carrier Products
Ritter's Medicare Quote Engine
Safe, Easy Medicare Enrollments Online with Medicareful
More episodes you'll like:
2022 Medicare Advantage and Part D Certification Info
5 Must-Haves for Every Agent This AEP
AHIP Test Tips and Tricks for Medicare Certification
How to Get Your Medicare Enrollment Kits on Time
How to Help Your Clients Get the Most Out of Their Medicare Advantage Plans
Articles to Share with Your Clients:
Does Medicare Cover Aneurysm Scans and Treatment?
Medicareful Travel: Senior Trip to Las Vegas
Ritter Insurance Marketing eBooks & Guides:
Agent Survival Kits: Beginners or Experts
How to Host a Successful Medicare Educational Event
The Complete Guide on How to Sell Medicare Advantage Plans
The latest from Ritter's Blog:
How Does a Hospital Indemnity Plan Work with Medicare? A Case Study
Largest COLA In a Decade Projected & How It Affects Part B Premiums
Medicare & Medicaid Compared: How Both Programs Benefit Insurance Agents
Subscribe & Follow:
Connect on social: