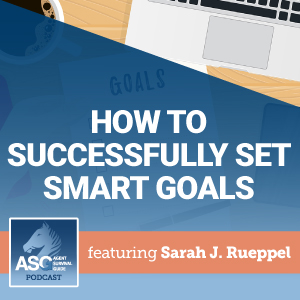 Searching for ways to achieve your SMART business goals? The Agent Survival Guide will help you set believable and achievable goals for the new plan year!
Mentioned in this episode:
Contact the Team at Ritter Insurance Marketing
Three Reasons Unrealistic Goals Create a Culture of Failure
What is AHIP Certification and How Do I get it?
Why Taking it Slow is Good for Business
More episodes you'll like:
5 Insurance Marketing Tips to Help Agents Stand Out from the Crowd
How Insurance Agents Can Learn About Their Social Media Audience
Why Go About Your Business in an Ethical, Compliant Fashion?
Articles to Share with Your Clients:
Here's What Medicare Costs in 2022
Why Seniors Should Indulge Their Inner Artist
The Value of Working with An Insurance Agent
Ritter Insurance Marketing eBooks & Guides:
Developing an Agency – Your Guide to Getting Started
How to Host a Successful Medicare Educational Event
The Complete Guide to Client Loyalty and Retention
The latest from Ritter's Blog:
Offer Clients Cancer Insurance Featuring Coverage for Genomic Sequencing
2022 Medicare Part A and Part B Premiums and Deductibles
4 Ways Medicareful Living Can Help Your Sales Strategy
Subscribe & Follow:
Connect on social: