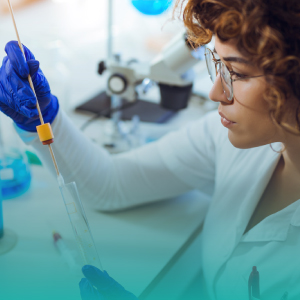 Fraud is nothing new, especially when it comes to the senior market. Now that DNA testing is being utilized to match genetic mutations with available cancer treatment options, there's a new potential for fraud that agents need to know about.
Report Fraud:
Call 1-800-MEDICARE (1-800-633-4227)
Call the Office of the Inspector General at 1-800-HHS-TIPS (1-800-447-8477)
Office of Inspector General (online)
Mentioned in this Episode:
CMS finalizes coverage of Next Generation Sequencing tests, ensuring enhanced access for cancer patients
Do's and Don'ts of Medicare Compliance
DNA cancer screening tables are a medicare scam
Medicare Fraud & Abuse: Prevent, Detect, Report
National Coverage Determination (NCD) for Next Generation Sequencing (NGS)
Rules for Hosting a Compliant Medicare Sales Event
More episodes you'll like:
4 Tips for Making a Better Insurance Sales Pitch
Want to know how to make a better insurance sales pitch? Ready to learn how to improve your selling skills? In this episode, we outline the four game-changing sales presentation tips for insurance agents.
Senior Speak: Talking to Medicare Clients Age 65 & Older
Learn how to connect with your Medicare clients. There are some best practices to think about when you're talking with clients who are 65 or older. We tell you what they are!
Staying Compliant Without Compromising Salesmanship
If you're feeling overwhelmed by Medicare compliance, then this episode is one you simply must listen to! We've got three easy ways to stay compliant without having to sacrifice time that could be spent selling. Check out our show notes for a special bonus section with links to our compliance resources.
The latest from Agent Survival Guide:
4 Perks of Partnering with an FMO
As an insurance agent, do you ever feel like you need some help? This industry has many moving parts and it can be difficult to keep track of everything yourself. Luckily, there...(read more)
How to Follow up with Medicare Clients Compliantly
After closing a sale, you might think your job is done but not yet! Following up with clients is a critical part of being a successful Medicare sales agent. If you're not...(read more)
How to Handle the Death of a Client
Death is a sad and difficult situation. Although you may feel you had only a minor part in your client's life, it's important to acknowledge their passing. A small gesture will...(read more)
Subscribe & Follow:
Connect on social: