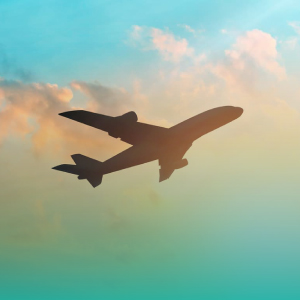 Master the art of providing Medicare coverage for clients who travel. The ASG team has solutions for snowbirds, sunbirds, and every traveler in between.
Mentioned in this Episode:
Defining the True Value of $0-Premium Medicare Advantage Plans
Growing Old in America: Expectations vs. Reality
Medicare Advantage vs. Medicare Cost Plans: What's the Difference?
Med Supp Changes on the Horizon Infographic
Why are Part D Prescription Drug Plans So Different?
More episodes you'll like:
November 26, 2019 | Tuesday Ten (Top 10 Holiday Toys for 2019)
Let us help you survive the holidays! We've done all the research (we 💖 research) and we've compiled our official list of the top ten holiday toys for 2019. You don't want to miss this one!
Be Prepared to Discuss Medicare Telehealth Coverage This AEP | ASG187
Are you prepared to talk about Medicare telehealth benefits this AEP? Whether you call it telemedicine, telecare, or a virtual visit, these benefits are growing in popularity. Learn how your clients can utilize them, which beneficiaries are most likely to access them, and more!
The Advent of Retail Healthcare & What It Means for Medicare Beneficiaries | ASG188
Retail healthcare is on the rise in the United States. But what exactly is it? And, how does it affect Medicare beneficiaries? Consider this your primer on all things retail healthcare.
Not sure which photo editing app is right for you, or your insurance business? In this episode, we've got our top 5 photo editing apps, plus 5 simple tips to taking better photos.
The latest from Agent Survival Guide:
2020 Medicare Part A and Part B Premiums and Deductibles
CMS just released their numbers for 2020 premiums, deductibles, and coinsurance amounts for the Medicare Part A and Part B programs. Let's take a look and see how these numbers might affect... (read more)
5 Major Things to Expect in the Medicare Advantage Market for 2020
Spoiler alert: With the way the market's looking for 2020, we feel confident saying now's a FANTASTIC time to be selling Medicare Advantage (MA) plans. Here's why. The Kaiser Family Foundation (KFF)... (read more)
What Agents Forget to Do When Preparing for Appointments
When you're thinking of everything you need to do to prepare for appointments this Annual Enrollment Period, be sure to think of things outside your memorized to-do list. Pens? Check. Scopes of... (read more)
Subscribe & Follow:
Connect on social: