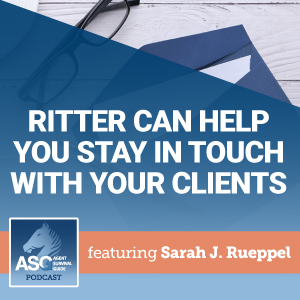 Client retention starts with outreach, but if you're not sure how to do that, we've got you covered. Listen to get four ways to reach out and the details on some FREE templates you'll want to get your hands on!
Mentioned in this episode:
Email Template for Client Check-In (Download)
Keys to Client Retention: Digital Communication
Phone Scripts to Keep in Contact with Clients (Download)
The Value of Staying in Touch with Clients
Why Client Retention Should be Your Top Priority
More episodes you'll like:
December 4, 2020 | The Friday Five
The Friday Five for December 4, 2020: CMS Finalizes Telehealth Expansion and Releases Annual Physician Fee Schedule; Who will Biden choose for HHS Secretary and CMS Administrator roles?; CDC Shortens COVID-19 Quarantine Time; Another Stimulus Update; and Salesforce buys Slack for $27.7 Billion.
November 24, 2020 | The Tuesday Ten (Top Holiday Toys 2020)
It's back! Our official list of 2020's top 10 holiday toys! We did the research so you don't have to! Sarah has a thing for research, spreadsheets, and really delights in the finding the perfect gift. Let her help you survive holiday toy shopping!
How to Prevent Insurance Agent Negligence
Compliance is an important part of selling insurance for agents to remember. But what about preventing negligence? In this episode, we define insurance agent negligence and offer some tips on how to prevent it from happening to you.
How Much Can Insurance Agents Make Selling Medicare
Want to know how much money insurance agents can make selling Medicare? We talk commissions to give you a better idea of how lucrative expanding your portfolio into the senior market can be.
Build Your Brand with Community Involvement
Connect with your local community and grow your insurance business at the same time! Use our helpful tips to get started.
Articles to Share with Your Clients:
3 Ways to Use Thanksgiving Leftovers
Now that Thanksgiving is passed, what can you do with all the food you have left? Here are three ways to use Thanksgiving leftovers.
CMS Announces Permanent Telehealth Services Expansion & More
CMS has announced a permanent expansion to Medicare telehealth coverage, along with changes to how doctors are paid and coverage for non-physician care providers.
Home Improvements for Seniors Aging in Place
As we get older, our needs at home change. If you're planning on aging in place, these are a few house modifications for seniors that can make home safe and comfortable.
The latest from Ritter's Blog:
In the insurance industry, leads are what sustain your business. Of course, you need the contracts, training, and other skills to be a successful insurance agent, but without leads, you'll just be spinning your wheels.
LTC Planning in a COVID World: Why It's Essential
Six months. It doesn't seem like a long time, until you're unexpectedly locked down, prohibited from seeing your family and friends, in a care facility that's now a potential COVID hotspot.
2021 Medicare Part A and Part B Premiums and Deductibles
CMS recently released their numbers for 2021 premiums, deductibles, and coinsurance amounts for the Medicare Part A and Part B programs. Let's see how these changes might affect your clients in the coming year.
Subscribe & Follow:
Connect on social: