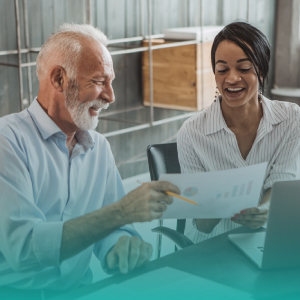 Learn how to better connect with your Medicare clients. There are some best practices to think about when you're talking with Medicare clients who are 65 or older. We tell you what they are! Read the text version.
Mentioned in this Episode:
4 Reasons Why Ritter Should Be Your FMO Insurance Agency
Addressing How We Talk About Aging Never Gets Old: 'Whatever You Do, Don't Say Elderly'
Aging & Communications: Engaging Older People
Building Client Loyalty: More Than Just a Plan
How Client Retention Boosts Insurance Sales
How to Communicate Effectively with Older Adults
In 'Sweetie' and 'Dear,' a Hurt for the Elderly
Keys to Client Retention: Face-to-Face Communication
Longevity Increased by Positive Self-Perceptions of Aging
The Mistakes We Make Communicating with Elders (and How to Fix Them)
The names we use for people over 50
The Senior Side: What do you call a senior?
Times Have Changed; What Should We Call 'Old People'?
What's New in the 2019 Medicare Communications and Marketing Guidelines?
What Fitness Programs are Available for Seniors?
The latest from ASG:
Agent Survival Kits
Are Your Medicare Marketing Materials Compliant?
Understand Medicare Advantage Enrollment Periods
What You Need to Know About New Medicare Cards
Subscribe Here:
Apple Podcasts
Google Podcasts
Overcast
Podbean
Spotify
Stitcher
Connect With Us:
Facebook
Twitter
YouTube
LinkedIn