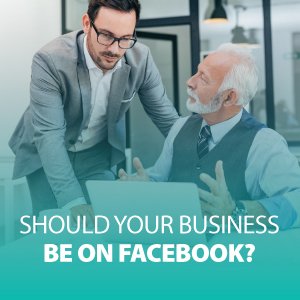 Not using Facebook for your business? We outline five key reasons why you should create a page. (And the fact that 71 percent of American adults use this platform isn't even one of them!)
Mentioned in this episode:
5 Ways to Dominate 2020 with Social Media Marketing on Facebook
33 Facebook Stats That Matter to Marketers in 2020
Millennials stand out for their technology use, but older generations also embrace digital life
More episodes you'll like:
5 Major Things to Expect in the Medicare Advantage Market for 2020
What's new in the Medicare Advantage market for 2020? The ASG Podcast has the scoop on what you can expect in the coming year, including new MA carriers!
Be Prepared to Discuss Medicare Telehealth Coverage This AEP
Are you prepared to talk about Medicare telehealth benefits this AEP? Whether you call it telemedicine, telecare, or a virtual visit, these benefits are growing in popularity. Learn how your clients can utilize them, which beneficiaries are most likely to access them, and more!
Build Your Brand with Community Involvement
Connect with your local community and grow your insurance business at the same time! Use our helpful tips to get started.
How Selling Insurance Helps Give Back
In the insurance industry, there are plenty of opportunities to give back. Discover how agents make a difference in their communities every day, and how you can, too!
The Advent of Retail Healthcare & What It Means for Medicare Beneficiaries
Retail healthcare is on the rise in the United States. But what exactly is it? And, how does it affect Medicare beneficiaries? Consider this your primer on all things retail healthcare.
The latest from Agent Survival Guide:
Do you have clients looking for guarantees in long-term care insurance (LTCi)? If so, for many agents, the "knee-jerk" reaction is often to go straight to a hybrid or linked-benefit solution. If... (read more)
Should You Hire an Assistant for Your Insurance Business?
To say that the Annual Enrollment Period is an extremely busy time of year for insurance agents is a massive understatement. At Ritter Insurance Marketing, we know just how hectic AEP can... (read more)
The Benefits of Selling D-SNPs
About 12 million Americans (20 percent of the Medicare population) have dual eligible status. If that's not reason enough for you to enter this market, there are several benefits of selling Dual... (read more)
Subscribe & Follow:
Connect on social: