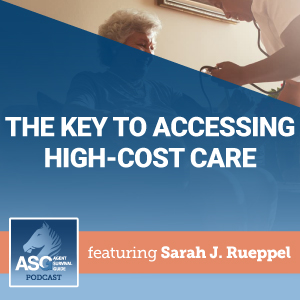 Are your clients prepared for the cost of care in a nursing home? Find out how a Short-Term Care insurance plan can help them manage their costs.
Mentioned in this episode:
A Quick Guide to Cross-Selling Ancillary Insurance with Medicare Products
Genworth Cost of Care Survey 2020
More episodes you'll like:
4 Ancillary Cross-Sales to Show Clients You Care
Ready to get started cross-selling? What products can you cross-sell with Medicare? Build up your insurance portfolio with our list of must-have ancillary products!
4 Out-of-the-Box Long-Term Care Insurance Solutions
Traditional isn't the only way to go when it comes to Long-Term Care insurance for your clients. We've got four non-traditional LTC solutions that just might do the trick.
Short-Term Care Insurance: A Top LTCi Alternative for Clients
Think Long-Term Care insurance is your client's only option? Explore Short-Term Care Insurance and its benefits.
Articles to Share with Your Clients:
Dishes to Impress Your Friends: Beef Wellington
If you're looking for a show-stopping, mouthwatering recipe, look no further than our Beef Wellington dinner that will be certain to wow your loved ones!
Our lives have become even more connected to the digital world, and for good reason. But, there are benefits to unplugging sometimes.
What to Do After Getting the COVID Vaccine
You've gotten your second shot of the COVID vaccine (or first if it was Johnson & Johnson). What are some things that are important to do after you've gotten the COVID vaccine?
The latest from Ritter's Blog:
Important 2022 AHIP Certification Training Updates You Should Know
The 2022 AHIP Medicare training season starts on June 21, 2021. Before you begin to complete this obligation, there are changes to the Marketing Medicare Advantage and Fraud, Waste and Abuse training that you need to be aware of.
The Basics of Selling Insurance from Home
Your client base is in a different state, your country's fighting a pandemic, or you just like working from home. Whatever the reason, you want to start running your insurance business remotely.
Discover the Details of Fraternal Benefit Society
Within the world of insurance there are fraternal benefit societies. If you're not familiar with these groups, there are untapped benefits for you and your clients that go way beyond insurance coverage and commissions!
Subscribe & Follow:
Connect on social: