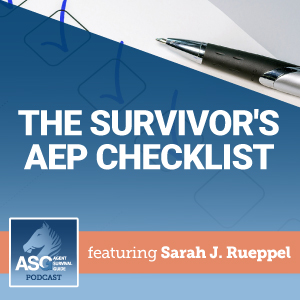 Prepare for AEP with the Agent Survival Guide! The Annual Enrollment Period will be here before we know it! Use our checklist to plan ahead, and you'll be "ready-to-sell" with plenty of time to spare.
Mentioned in this episode:
Sense Success with Dental, Vision, and Hearing Plans
The Advisor Approach: Cross-Selling by Fact-Finding
What is AHIP and Why Do You Need It?
More episodes you'll like:
9 Tips to Submitting an Error-Free Application
Simple oversights on insurance applications can cost you time and money. But what should you be checking? (And double checking?) Use our list of helpful tips to start writing cleaner applications, today!
Helping Your Clients Find Their Medicare Beneficiary Identifier
Need to help a client look up their Medicare Beneficiary Identifier? What can you do now that the lookup feature on MyMedicare.gov has been phased out? We've got four ways insurance agents can help their Medicare clients in this episode of the ASG Podcast.
How to Get Your Medicare Enrollment Kits on Time
Think it's too soon to get started on AEP Prep? It's not! We're giving agents the inside scoop on how to get enrollment kits and materials from carriers before the AEP rush.
The Best Software for Tracking Your Medicare Commissions
How do you track your Medicare commissions? Want a better solution? Listen to this episode of our ASG Podcast for suggestions on tracking (and troubleshooting!) your hard-earned insurance commissions.
What Agents Can't Say During Medicare Sales Appointments
Not sure what you can or can't say during a Medicare sales appointment? CMS has a lot of rules regarding marketing Medicare, but they're not always simple to understand. We sifted through the MCMG to bring you 9 examples of what NOT to say the next time you make a Medicare sales pitch.
The latest from Ritter's Blog:
A Review of the Top Medicare Quote Engines for Insurance Agents
An agent selling Medicare products is only as good as the Medicare quoting tool they're using. We're looking at agents' top options for fast and reliable Medicare quoting software and what makes them so special.
Ritter Can Help You Stay in Touch with Your Clients
In any type of business, client retention is just as important as taking on new clients. In the insurance world, once a sale is closed, your duty as an agent isn't over.
Working with New Medicare Clients in Poor Health
When you meet with a new Medicare client who has a serious health condition or a hefty prescription drug history, flexible coverage is key for your client's health and your book of business.
Subscribe & Follow:
Connect on social: