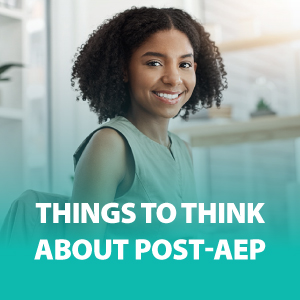 AEP is over. 🥳 So, now what? 🤔 If you're not sure how to proceed after the rush Annual Enrollment Period, fear not! We unpack your next steps in this episode of the Agent Survival Guide Podcast.
Mentioned in this episode:
Contact Ritter Insurance Marketing
2020 Maximum Broker Commissions for MA & Medicare Part D
Submissions Tab in the Ritter Platform
Tech Takeaways for Forward-Thinking Insurance Agents
The Ritter Platform Launches 3 New Tools & Shared Client Records
More episodes you'll like:
5 Major Things to Expect in the Medicare Advantage Market for 2020
What's new in the Medicare Advantage Market for 2020? The ASG Podcast has the scoop on what you can expect in the coming year, including new MA carriers!
Build Your Brand with Community Involvement
Connect with your local community and grow your insurance business at the same time! Use our helpful tips to get started.
December 6, 2019 | The Friday Five
The Friday Five for December 6, 2019: NY Governor Andrew Cuomo Vetoes CE Bill Benefiting Agents, Centene plans to divest IlliniCare - CVS Health to buy it, New CEO for Google's parent company Alphabet, Senate panel approves FDA commissioner nominee Dr. Stephen Hahn, and Ritter Insurance Marketing launches a Facebook Group for agents!
How Selling Insurance Helps Give Back
In the insurance industry, there are plenty of opportunities to give back. Discover how agents make a difference in their communities every day, and how you can, too!
Top 5 Photo Editing Apps | Agent Apps
Not sure which photo editing app is right for you, or your insurance business? In this episode, we've got our top 5 photo editing apps, plus 5 simple tips to taking better photos.
The latest from Agent Survival Guide:
7 Strategies to Prevent Rapid Disenrollments from Medicare Plans
No Medicare agent wants to hear they've had a rapid disenrollment. Not only can these feel like a slap in the face after all the hard work you put in, but they... (read more)
Do you have clients looking for guarantees in long-term care insurance (LTCi)? If so, for many agents, the "knee-jerk" reaction is often to go straight to a hybrid or linked-benefit solution. If... (read more)
Should You Hire an Assistant for Your Insurance Business?
To say that the Annual Enrollment Period is an extremely busy time of year for insurance agents is a massive understatement. At Ritter Insurance Marketing, we know just how hectic AEP can... (read more)
What Agents Forget to Do When Preparing for Appointments
When you're thinking of everything you need to do to prepare for appointments this Annual Enrollment Period, be sure to think of things outside your memorized to-do list. Pens? Check. Scopes of... (read more)
Subscribe & Follow:
Connect on social: