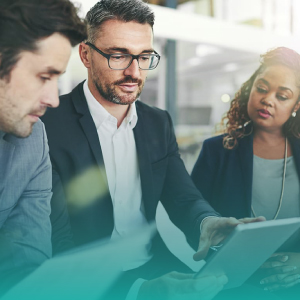 How would an unexpected diagnosis affect your clients? Give them peace of mind with coverage that can help ease the stress of cancer treatment.
Mentioned in this Episode:
Cancer, bankruptcy and death: study finds a link
Financial Insolvency as a Risk Factor for Early Mortality Among Patients With Cancer
Four Ancillary Cross-Sales to Show Clients You Care
How much can a healthy lifestyle cut your risk of cancer?
Lifetime Risk of Developing or Dying From Cancer
More episodes you'll like:
4 Reasons Why Ritter Should Be Your FMO Insurance Agency | ASG156
Looking for an FMO? Not sure what a field marketing organization like Ritter Insurance Marketing can do for your insurance business? Learn everything you need to know in this can't-miss episode of the ASG Podcast!
How to Add Technology to Your Insurance Business | ASG158
Ready to bring technology into your business? Not sure where to start? Listening to this episode is a must if you've been thinking about adding technology to your insurance sales process.
Secure a Bigger, Better Business with Ancillary Products | ASG159
Want to branch out from Medicare Advantage or Medicare Supplement sales? Learn how ancillary products can help you expand your reach and add more value to your portfolio.
The latest from Agent Survival Guide:
How to Host a Successful Medicare Educational Event
Looking to host a Medicare educational event? Check out our FREE guide! If you've been hosting educational events for years, we think you'll still enjoy our tips and tricks to make your event even more successful. Agents with all levels of expertise can benefit from... (read more)
Staying Compliant Without Compromising Salesmanship
Staying compliant with every rule surrounding Medicare can seem daunting. If you're busy making sure you're staying compliant, how will you ever have time to meet with clients and sell? Aligning yourself... (read more)
Tips on Dealing with a Difficult Client
In an ideal world, all your clients would be an absolute pleasure to work with and selling them plans would be a piece of cake. However, we know this isn't always the... (read more)
Subscribe & Follow:
Connect on social: