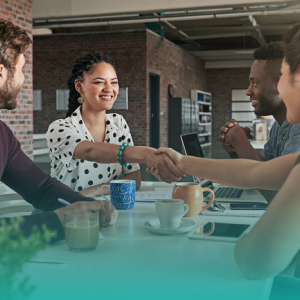 Out of all the insurances out there... why sell health insurance?  We highlight four reasons to come down from the fence and over to the side of Medicare sales. 
Mentioned in this Episode:
90% of Seniors Satisfied with Their Medicare Supplemental Plans, New Study Shows
An early look at how Medicare Advantage enrollment is shaping up in 2018
A Dozen Facts About Medicare Advantage
Do You Have What it Takes to Be a Great Insurance Agent?
Fitch 2018 Outlook: U.S. Health Insurance
Fitch upgrades outlook for health insurance industry
How Satisfied Are U.S. Workers with Their Salaries?
Insurance Sales Agents Job Outlook
Ritter's Medicare Quote Engine
What is AHIP and Why Do You Need It?
Why Client Retention Should be Your Top Priority
Your Step-By-Step Guide to Getting Started in Insurance Sales
More episodes you'll like:
4 Perks of Being a Part-Time Insurance Agent
Thinking about joining the ranks of agents selling Medicare for a living? Not really sure if becoming a senior health insurance agent is the right career path for you? We get it! What if you could give it a practice run before giving up your full-time job? In this episode of the ASG Podcast, we discuss the benefits of starting out as a part-time insurance agent.
5 Myths About Selling Medicare… Debunked!
If you're on the fence about selling Medicare, this episode is for you! Don't let these myths hold you back from selling Medicare! The senior health insurance market is booming – and there's plenty of room for more agents… like you!
What an FMO Can Do For Your Business
Why work with an FMO? What is a Field Marketing Organization? If you've been on the fence about joining an FMO, this can't-miss episode is for you!
The latest from Agent Survival Guide:
4 Reasons Why Ritter Should Be Your FMO Insurance Agency
As a field marketing organization (FMO), Ritter Insurance Marketing strives to provide you with tools and knowledge that'll help you thrive in this industry. If you're already partnered with Ritter, we're glad...(read more)
How Selling Insurance Helps Give Back
Insurance agents work closely with and rely heavily on the members of their community to do business. Did you know your career can also give back to that community? For many of...(read more)
Ready to Join an FMO? 10 Things to Consider
If you're an agent looking for more stability and support, a field marketing organization (FMO) can do a lot for your business. But finding an FMO that can give you stability and...(read more)
Subscribe & Follow:
Connect on social: