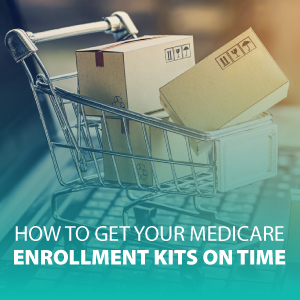 Think it's too soon to get started on AEP Prep? It's not! We're giving agents the inside scoop on how to get enrollment kits and materials from carriers before the AEP rush.
Mentioned in this episode:
2020 Medicare Advantage & Part D Certification Info
Sell More Medicare Plans Online with Medicareful
What is AHIP and Why Do You Need It?
More episodes you'll like:
AEP: Ready to Sell in 5 Steps | ASG146
Prepare for AEP with help from the Agent Survival Guide team! Use these steps as you get ready for the 2020 Annual Enrollment Period.
Stress Relief Tips to Get You Through AEP | ASG013
Take a deep breath and get ready to de-stress. Avoid AEP burnout with our helpful tips!
What an FMO Can Do for Your Business | ASG105
Why work with an FMO? What is a Field Marketing Organization? If you've been on the fence about joining an FMO, this can't-miss episode is for you!  
The latest from Agent Survival Guide:
2020 Maximum Broker Commissions: Medicare Advantage & Medicare Part D
4 Perks of Partnering with an FMO
How to Recruit Insurance Agents to Your Downline
Subscribe & Follow:
Connect on social: