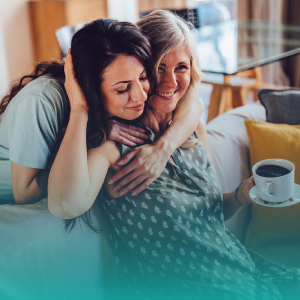 There are more reasons to buy life insurance than your clients may realize. In this episode, we highlight the perks of investing in a life insurance policy.
Mentioned in this Episode:
4 Life Insurance Awareness Month Marketing Ideas
A Look at Single-Premium Life Insurance
Are Life Insurance Proceeds Subject to Taxes?
Death & Taxes: The Cost of Passing On
How to Cross-Sell Insurance: The Advisor Approach
Try Cross-Selling Annuities to Fuel Sales
What Assets Must Go Through Probate?
IRS Announces Higher 2019 Estate And Gift Tax Limits
More episodes you'll like:
3 Ways to Calculate Your Clients' Life Insurance Needs
How do you calculate the amount of life insurance a client needs? We outline three methods to find the right amount of coverage in this episode of our ASG Podcast.
5 Life Insurance Myths Your Clients May Believe
Do your clients truly understand life insurance? We debunk five mistruths your clients may use as objections to purchasing a policy. Learn how to work around those objections and make the sale!
The Increasing Value of Combining Life and LTC Insurance
Do linked-benefit Life/LTC insurance products have a place in your portfolio? Find out why the market is ripe for these types of plans right now!
The latest from Agent Survival Guide:
The Beginner's Guide to D-SNPs
With the lock-in period in full swing, you're probably hearing more about Dual Eligible Special Needs Plans (D-SNPs) lately. Whether you're new to D-SNPs or searching for information to fine-tune...(read more)
Understanding Medicare Advantage Enrollment Periods
There are various times when a beneficiary can enroll in a Medicare Advantage plan. If you sell health insurance, it's important you know all the Medicare Advantage enrollment periods and how to...(read more)
What You Need to Know About New Medicare Cards – UPDATED!
The distribution of new Medicare cards began in April 2018 and your clients may have questions about how they work and what to do with their old Medicare cards. Now that 2020...(read more)
Subscribe & Follow:
Connect on social: